This is the in-game/in-character thread for our Grenzland/Borderland Game.
You can access it as a stream and download a copy for your use in CL vNext:
https://logger-stream.campaign-logger.com/?rss=57882514bba248b69b91271c059e3a88&mode=next
The corresponding LFP thread is
Grenzland (Borderland) - An Open Table West Marches-style Game
.
If you like, take your time and introduce your character to the other adventurers.
Consider this the taproom of the
Dancing Cauldron
- the inn where player characters usually stay and gather when in town.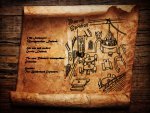 In the back of the room fixed to the stairs leading up and just beyond the biggest table, there is a big wooden message board.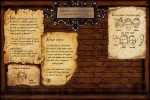 And often, if the parties do not take it with them, there is a heavy leather map of the Margraviate of Hochholt and areas surrounding Holt-Lindeck. hanging just beside it. A map that evolves with every adventure and every new discovery...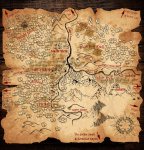 Last edited by a moderator: