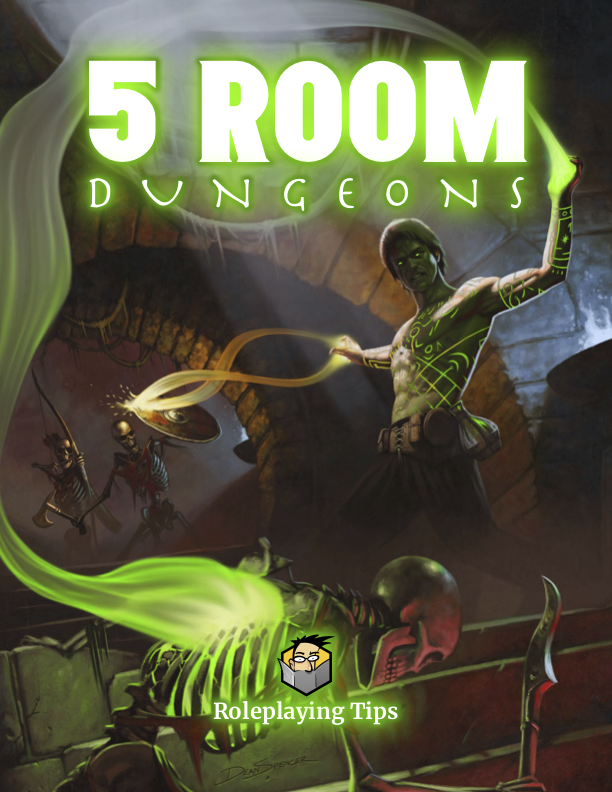 5 Room Dungeons is my solution for combining the mythic story structure of legendary scholar Joseph Campbell and my quest for quick and easy adventure design.
This simple framework gives you everything you need to build a great evening of adventure for your friends.
Because of its built-in story structure, which you'll find present in everything from Star Wars to Game of Thrones, you don't have to worry about how to build drama or hook characters deeper into your plot.
The 5 Room Dungeon format has that baked in, plus clear guidance on what encounters to build and what kind they should be.
The Ultimate Guide to 5 Room Dungeons includes the full 5 Room Dungeon template, plus 87 example 5 Room Dungeons, plus a horde of tips on how to design and run 5 Room Dungeons.
This big book is 317 pages dedicated to helping you build fantastic adventures for your friends.