As of today (Saturday, June 4, 2022, 7 am UTC), all your Legacy CL Logs have been automatically converted and copied to CL vNext.
You will find them under "Campaigns": "Automated Log Import" (your number of logs will vary, though):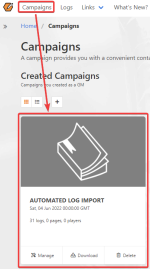 There will be no future automated log imports.
In case you don't see your converted logs, please try "Clear Cache and Reload All":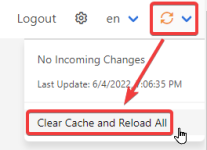 You can continue to use the old Campaign Logger for a while, but we strongly recommend making the switch now.
These are the future steps we will take concerning the old Logger:
Keep it running for a few more weeks in read/write mode
Switch it to read-only mode
Keep it running for some months in read-only mode
Switch Legacy CL off
Please post them here or create a
support ticket
if you have any questions.
Kind regards,
Johnn and Jochen