Community Goblin & Master of the Archive
Staff member
Platinum WoA
Wizard of Story
Wizard of Combat
Borderland Explorer

Combat Missions: Adding Glorious Stories to Gruesome Struggles
From JohnnFour | Published November 10, 2014
Roleplaying Tips Newsletter #631
Brief Word From Johnn​
Dungeon Crawl Classics Is A Classic​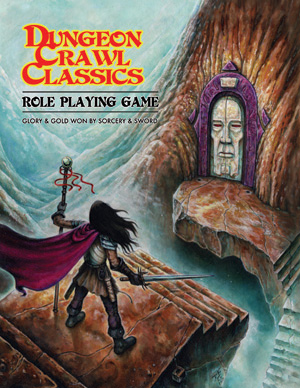 I had a blast this past weekend playing the DCC RPG for the first time. We adventured through the character funnel,
67: Sailors on the Starless Sea
.
The flavour of the game is great. The core rules are a toned down variant of d20, with a lot of clever customizations and simplifications.
One game review mentions DCC RPG has more randomness to it, and I can verify that. That suits my gaming preferences, but it might thwart tacticians, munchkins, and controllers.
For example, the first time you cast a spell, you roll on a manifestations chart for that specific spell. Your roll determines how the spell appears and potential casting quirks for the rest of your PC's life. The first time the wizard cast Comprehend Languages, she rolled "Demonic Voice" that meant a real demon was speaking through the PC each time to do the translations. It also meant the wizard couldn't speak for 1d4+1 rounds after each casting due to the stress on her throat.
Another example, your characters get tougher as they go up levels. But rather than just more +1s, you get a dice kicker to add to your rolls. My fighter's bonus on certain d20 rolls was a d3.
I'm going to try running Dungeon Crawl Classics now. Not sure when, as I've got my main campaign to manage, but I think I will prep this as a Roll20 game.
By the way, where is the best place to get DCC dice via the mail in Canada? Amazon won't ship them to Alberta.
Combat Missions Add Story​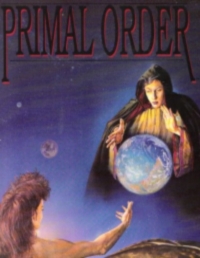 I remember buying the Primal Order book from Wizards of the Coast before the company was scooped up by Hasbro. I became very excited by their idea of a "Capstone System."
They supplied a set of rules, in this case for deities, that you could overlay onto nearly any RPG system. This made the book a universal GM tool, which was awesome.
(Incidentally, you can see this in effect by how many notions from the Primal Order were incorporated into the D&D 3E Deities & Demigods book.)
I've used the Primal Order many times over the years to create cosmologies and world-building deific tensions and plots, regardless of what game system my campaign was running at the time. You can just layer on the system and ideas and get fantastic gaming.
So, as Tony and I were planning out the
Faster Combat
GMing course and we were talking about how to codify glorious stories into gruesome fights, we came up with the idea of
Combat Missions
and
Combat Mission Templates
.
As soon as this idea came up, the
Eureka!
light bulb went off.
Combat Missions and Combat Mission Templates are universal, like WotC's Capstone concept. So I know you can apply them to your campaign right now, without knowing what game you're running.
They add story to any combat encounter. They add plot to any adventure. They add adventure to any campaign. They're just a marvelous GMing tool you must add to your toolbox.
Combat Missions Series + Contest​
This month, Roleplaying Tips will feature a three part series on Combat Missions, plus a new contest.
This topic was voted #1 by
Roleplaying Tips TPK Patrons
, so thank them for bringing this cool tool to you.
Today's feature is all about how to create
Combat Missions
and an introduction to Combat Mission Templates.
Next week, I'll show you how to create your own
Combat Mission Templates
, so you can layer them onto your games as fresh new Combat Mission storytelling devices over and over again.
Next week I'll also kick off a contest where you'll create templates for a chance to win great prizes.
And then in the last week of November, I'll get into
Master Plans - how to turn Combat Mission Stat Blocks into Combat Encounter Plans
.
All those capitalized words - very exciting stuff!
These Are Free Samples To Win You Over​
My first goal is to help you make your combats and campaigns ten times more interesting by learning all about Combat Missions and using them in your games. Just this one tweak will make a massive difference in your plotting and GMing.
My second goal is to build another Pay What You Want book via the contest next week that's got a bunch of Combat Mission Templates in them that you all have created. I'd love to have such a book at my game table.
It would be like Georges Polti's 36 Dramatic Situations but for RPG combat encounters!
My third goal is to reveal a bit of Faster Combat to you in the hopes you'll consider enrolling.
The features for the next three weeks about Combat Missions, Combat Mission Templates, and Combat Encounter Plans are straight from the Faster Combat GMing course.
Like a tasty sample at the grocery store, I hope you enjoy the tips and the tool, and that you decide to enroll in the course.
But that's up to you. Meantime, everything I'm about to share are perfectly usable standalone tools you can start using today, free of charge, no enrollment necessary.
I hope you try them out next game.
Cheers,
Johnn